computer mcq – computer online test, computer quiz in hindi & english
computer mcq : computer quiz 2019 – A computer is a programmable machine that is both electronic and digital. Modern computers have the ability to follow generalized sets of operations, called programs. The actual machinery is hardware; the instructions and data is software. Do you think that you're an expert of Computer Knowledge? Attempt the online Computer knowledge test by CAknowledge and know where you stand globally.
In this section you can learn and practice Online Computer MCQ questions and improve your skills in order to face the Interview, Competitive examination and various entrance test with full confidence. Computer Aptitude Knowledge Study Notes and mcq. Very Important for Bank Exams like IBPS/State Bank of India PO, Clerk, other Competitive Exams.
computer mcq
Computer mcq
How to attend the test?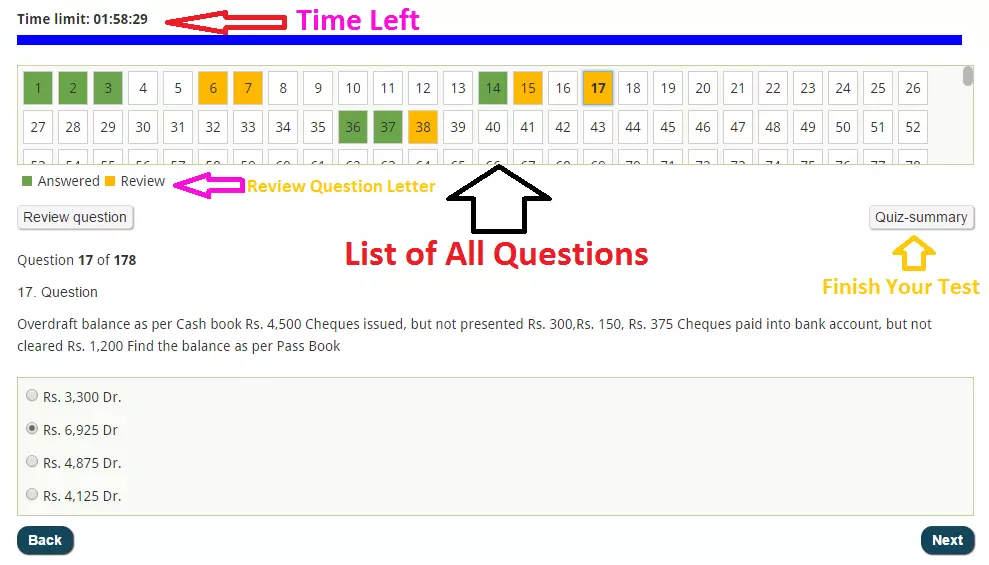 ---
01
We provide Many Test Option, Go through available test options and pick the one best suited for your preparation. Click on "Go to Test".
---
02
You will reach the selected mock test page. Now please Read all the instructions carefully. Click on "Start Test or Start Quiz".
---
03
Your first question will appear on the screen. Once you have answered a question, click on "Next". or if you have doubt in question or if you want to review any question again then please click on "Review Question"
---
04
You can skip a question or jump across questions by clicking on a question number. When you want to finish the test, Click on "Quiz Summary" → then click on "Finish Quiz".
Recommended Online Test –