JAVA Questions and Answers, JAVA Online Test, Free JAVA Quiz 2019
In this online test you can learn and practice Online Java Programming, By using JAVA questions and answers you can improve your skills in order to face the Interview, You can also attempt competitive examination and various entrance test with full confidence… GKknowledge.in provides you lots of fully solved Online Java Programming Tests for various topics. Now check JAVA Questions and Answers and JAVA Online Test from below…
Highlights of Our JAVA Question Answers and JAVA Online test
1200+ Multiple Choice Questions & Answers in Java with explanations
Lots of MCQs with Java code/programming snippet and its output
Every MCQ set focuses on a specific topic in Java Language
JAVA Questions and Answers, JAVA Online Test
JAVA Questions and Answers:
Here we provide Free Core Java Online Practice Test and Preparation for Exam, Learn Java in simple and easy language starting from basic to advanced concepts with examples including Java Syntax Objectives. Get Technical interview questions and answers section on "Core Java" with explanation for various interview, competitive examination and entrance test and find out how much you score before you appear for your next interview and written test of JAVA…
JAVA Mock Test
Lear Java with examples including Object Oriented Language, Methods, Overriding, Inheritance, Polymorphism, Interfaces, Packages, Collections, Networking, Multithreading, Generics, Multimedia, Serialization, GUI etc…
GKknowledge.in Java questions and answers focuses on all areas of Java programming language covering 100+ topics in Java. These topics are chosen from "Various Internet Sources". More then 1200 Java Interview Questions, OOPs interview questions. With assurance of 90% core java interview questions, there are given 1000+ core java interview questions and answers…..
How to give the test?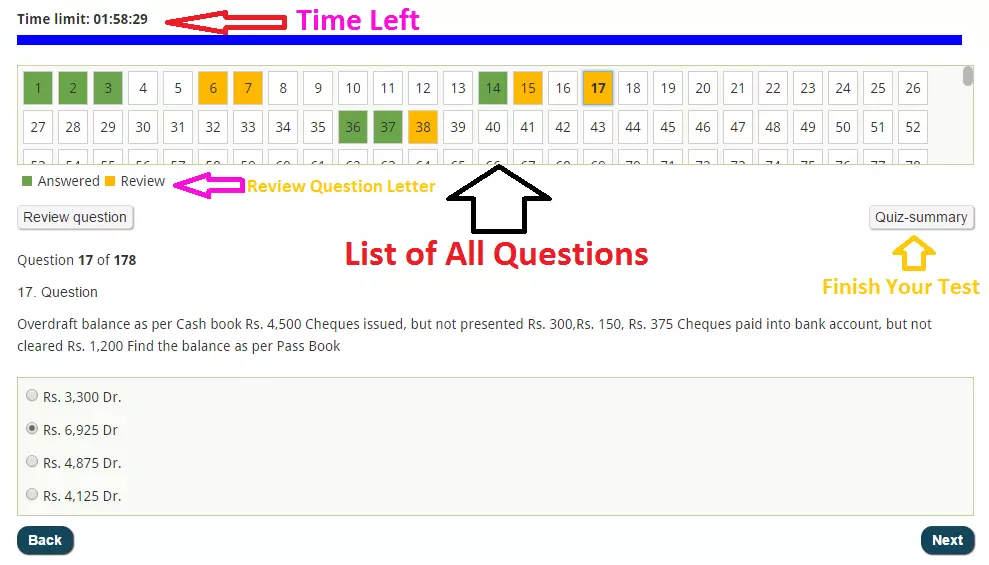 ---
01
We provide Many Test Option, Go through available test options and pick the one best suited for your preparation. Click on "Go to Test".
---
02
You will reach the selected mock test page. Now please Read all the instructions carefully. Click on "Start Test or Start Quiz".
---
03
Your first question will appear on the screen. Once you have answered a question, click on "Next". or if you have doubt in question or if you want to review any question again then please click on "Review Question"
---
04
You can skip a question or jump across questions by clicking on a question number. When you want to finish the test, Click on "Quiz Summary" → then click on "Finish Quiz".
Recommended Online Test –