PMP Online Test, Free PMP Practice Exam Questions, Exam, Quiz
PMP Online Test, Free PMP Practice Exam Questions: 60 PMP Sample Questions. PMP certification is the world's leading certification in project management. The certification is designed for professionals who are willing to launch or boost their career in project management. PMP certification is the most illustrious professional qualification for the likes of project managers offered by Project Management Institute (PMI)® PMP Online test – 40 questions to practice Online PMP Test and find out how much you score before you appear for next interview and written test
On the other hand, for PMP its not the best but more number of practice questions will be helpful to understand the logic. So simply google for "Online PMP Practice Test Free", you'll land up with many number of sites with free tests.
PMP Online Test
| | | |
| --- | --- | --- |
| Test | Question | Launch Test |
| PMP Online Test Series 1st | 30 | Go to Test |
| PMP Online Test Series 2nd | 30 | Go to Test |
PMP Mock Test
PMP Certification is the most accepted form of Project Management worldwide. It is based on the guide lines laid down by PMBOK. PMP certification is germane in the global IT industry. Our Online directed PMP Exam Prep course gears you to prepare for the PMP or CAPM exams at your own convenience PMP certification will help you to achieve the process groups and the knowledge areas which will enable you to achieve your PMP certification in your very first attempt.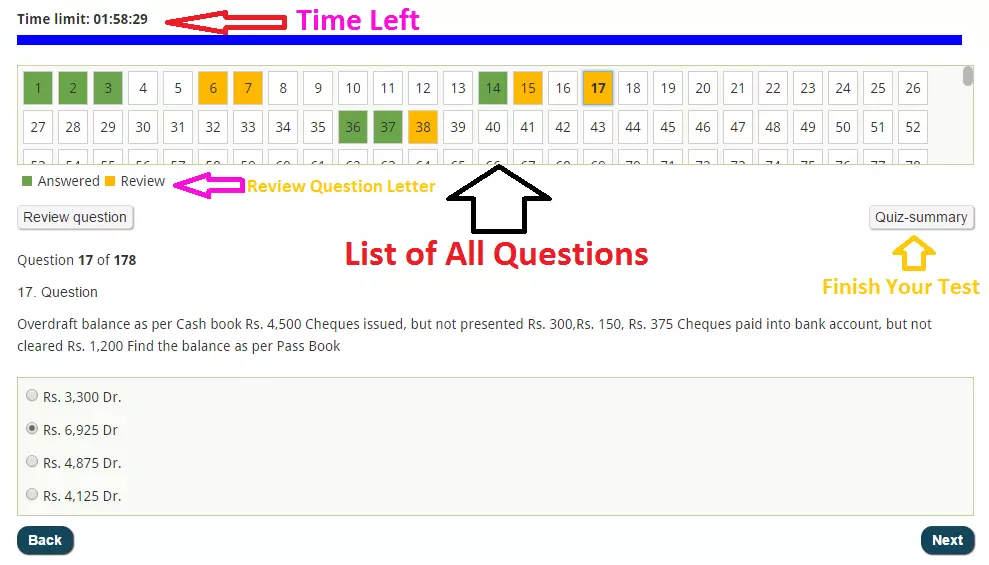 ---
01
We provide Many Test Option, Go through available test options and pick the one best suited for your preparation. Click on "Go to Test".
---
02
You will reach the selected mock test page. Now please Read all the instructions carefully. Click on "Start Test or Start Quiz".
---
03
Your first question will appear on the screen. Once you have answered a question, click on "Next". or if you have doubt in question or if you want to review any question again then please click on "Review Question"
---
04
You can skip a question or jump across questions by clicking on a question number. When you want to finish the test, Click on "Quiz Summary" → then click on "Finish Quiz".
Recommended Online Test