Testing online test | Test Your Software Testing Knowledge with our Quiz
Testing online test | Test Your Software Testing Knowledge with our Quiz. Hello all students and professional, looking at the great response to our last quiz on QTP, today I have came up with new quiz to test your Software testing basic knowledge. This online ISTQB practice exam (mock test) is designed to test your knowledge of Software Testing Fundamentals. It has 40 questions with answers. This quiz is specially designed for the people who are looking for the preparation of software testing interviews or ISTQB certification.
Testing Online Test
Software QA Testing Interview Question and Answers 5 Questions for competitive examination, entrance examination and campus interview. Take various tests and find out how much you score before you appear for your next interview and written test.
Online tests assess the depth of your knowledge as a software tester. Software Testing Online Quiz – Here is an attempt to test your software testing basic knowledge with a simple 20 question test. Taking this online practice test helps you judge your ability to meet the testing requirements. The sample test here comprises of theoritical and practical questions on Software testing to find out your current status and help you prepare for the job interviews
How to attend the test?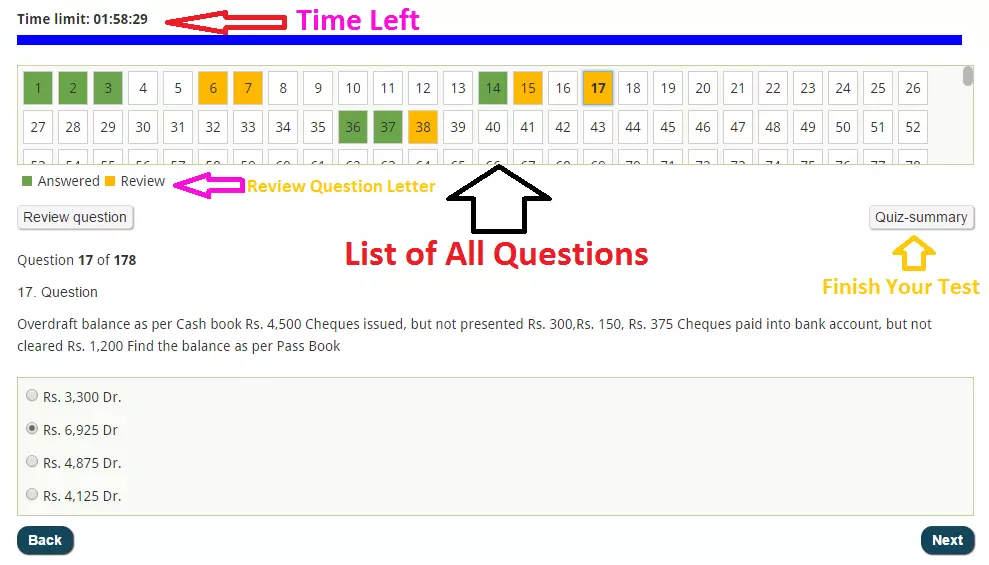 ---
01
We provide Many Test Option, Go through available test options and pick the one best suited for your preparation. Click on "Go to Test".
---
02
You will reach the selected mock test page. Now please Read all the instructions carefully. Click on "Start Test or Start Quiz".
---
03
Your first question will appear on the screen. Once you have answered a question, click on "Next". or if you have doubt in question or if you want to review any question again then please click on "Review Question"
---
04
You can skip a question or jump across questions by clicking on a question number. When you want to finish the test, Click on "Quiz Summary" → then click on "Finish Quiz".
Recommended Online Test